RAM Equipment's 200th Excavator!
RAM Equipment is proud to announce we have achieved a significant milestone! With our 200th excavator, as much as this is an achievement for RAM Equipment, it reflects positively on the growth of the Adelaide building industry. The ability for RAM Equipment's success in supplying people with tools speaks volumes about what can happen when you come together as one team – no matter how big or small your task may be.
The milestone belongs to the hands of all the stakeholders that made this achievement possible since the inception of RAM Equipment!
We would like to give a special thanks to Kobelco for supplying us over the years. The first machine RAM Equipment bought from Kobelco 7 years ago was a Kobelco off-set boom. Now adding on the 200th Excavator which is the Kobelco Sk500. It is always a pleasure to have our suppliers visit us in Richmond, Adelaide, SA.
RAM Equipment now offers a range of 0.8 – 50 tonnes excavators; get yourself an excavator tailored to suit your equipment needs. We've got machines to perform in tight residential spaces for civil construction like our numerous mini-excavators/ off-set booms.
Otherwise, operate on rail lines with the Hitachi Hi-Rail! RAM Equipment believes hiring equipment should come with little to no risk by ensuring all machinery are low-hour, eco-friendly, and consistently maintained.
Get in contact with us for service …When it matters!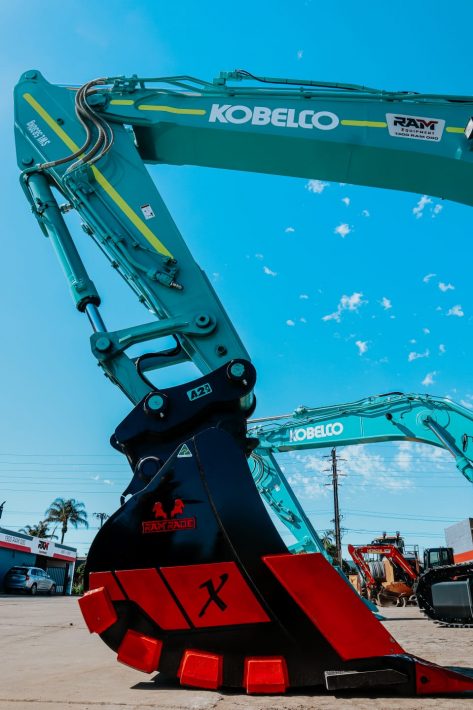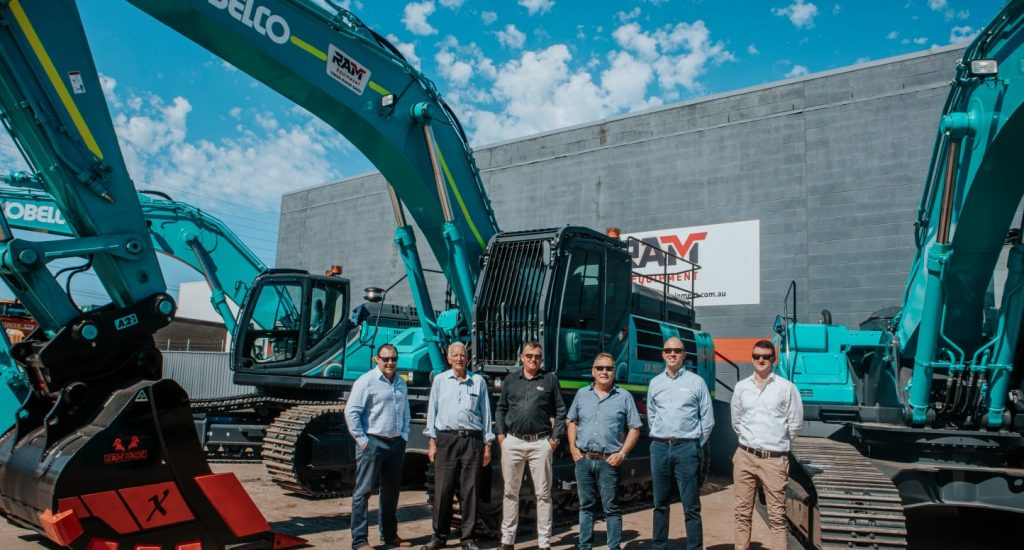 Pictured: Mark, Alan, Kevin, Alan , Chris, Michael