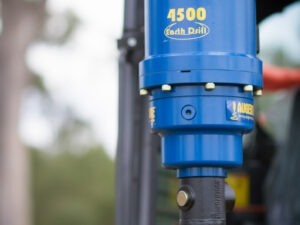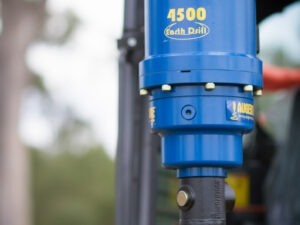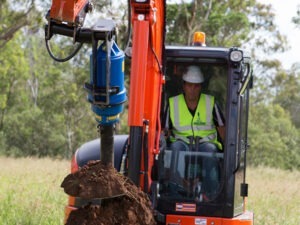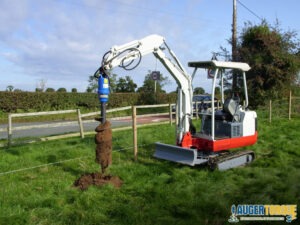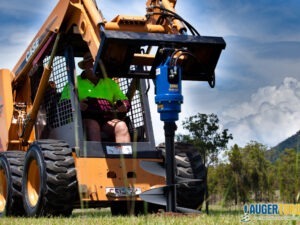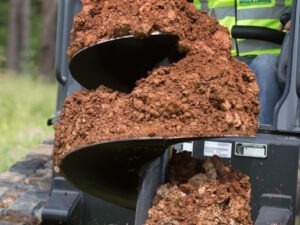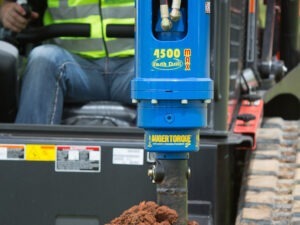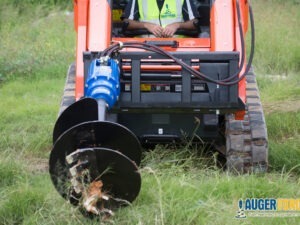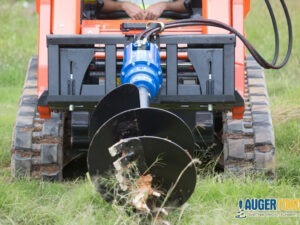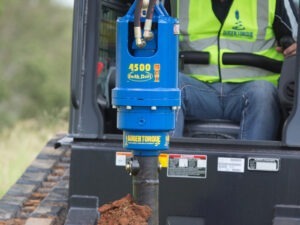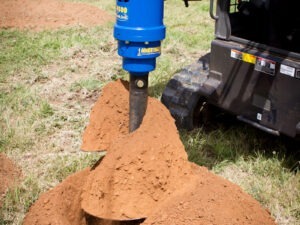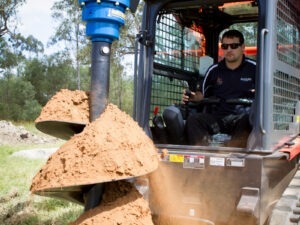 The S4 range of augers are perfect for mini loaders, skid steers up to 80 hp and excavators up to 1 – 5 tonne. Suitable for excavators, skid steer loaders, telehandlers, backhoes and truck cranes, the these augers can drill widths of 100mm on smaller machines and up to 2.4m on larger machines. With the correct machine, drill and extension; digging depths of 12m are not far away.
Standard hub options (ask us for custom quote)
Heavy duty tube made from high grade steel
Shallow pitch flights to cut at maximum efficiency
Various pilot and tooth options
Constant spiral cut to ensure fresh cut on each revolution
Simply add this attachment to your cart to create an online order. Our team will then be in touch with confirmation of availability and to arrange for delivery. It's that easy.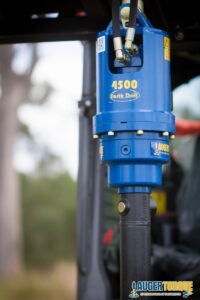 $45.00 - $45.00$541.00 - $2,276.00
Note: pricing includes GST
Auger Torque S4 Augers
Auger Torque S4 Augers are perfect for mini loaders, skid steers up to 80 hp and excavators up to 1 – 5 tonne. Built from high grade steel, these augers incorporate many features that will allow you to work more efficiently making your job easier.
The S4 range of augers feature, heavy duty tubes, constant spiral cut, as well Auger Torques unique Shock Lock™ Tooth Locking System have given these augers their industry leading reputation. With several wear part combinations, these augers can cater for soft grounds through to mixed rocky grounds and even permafrost.
What's more, shallow pitch flights ensure they cut with maximum efficiency and importantly keep the spoil on the flights when removed from the hole.
The standard hub for the Auger Torque S4 Augers is 65mm round, however many hub options are available, along with a range of fixed and telescopic extensions.
About Auger Torque
For over 25 years, Auger Torque have been engineering and manufacturing augers, so you know they are the experts in reliability, versatility, and efficiency to help you tack every job.
Because we know not every two jobs are the same, we work closely with Auger Torque to design and fabricate to your specification and your machine. So, whether its post holes, holes for fencing, signposts, post frame buildings, foundation footings, light and utility poles, our augers will make light work of it and ensure that every job you tackle is a resounding success.
The RAM Difference – we do more, so you can too!
RAM Equipment is a specialised equipment hire company. Our dedicated team is committed to exceeding your expectations. As your efficient equipment solutions specialists, we will work closely with you to plan and execute your project, ensuring you have the most efficient machines for the job. We also have a wide range of attachments to suit.