John Deere 310E Articulated Dump Truck


After arriving in the yard last week, this machine is the first of two 310E Articulated Dump Truck's to join the RAM Equipment fleet.
The John Deere ADT is a versatile machine that can handle any project you throw its way. With 28,125kg Rated Payload, the Deere 9.0 Litre engine with 263kw of power and eight forward gears as well as four reverse the 310E takes on anything with ease!
The new John Deere ADT is the perfect machine for any job. It's equipped with Payload Weighing, Roll Over Protection Inclinometers, Bin Tip Assist, Down Hill Descent Control, Auto Diff Locks, Tire Pressure Monitoring & loads more safety features!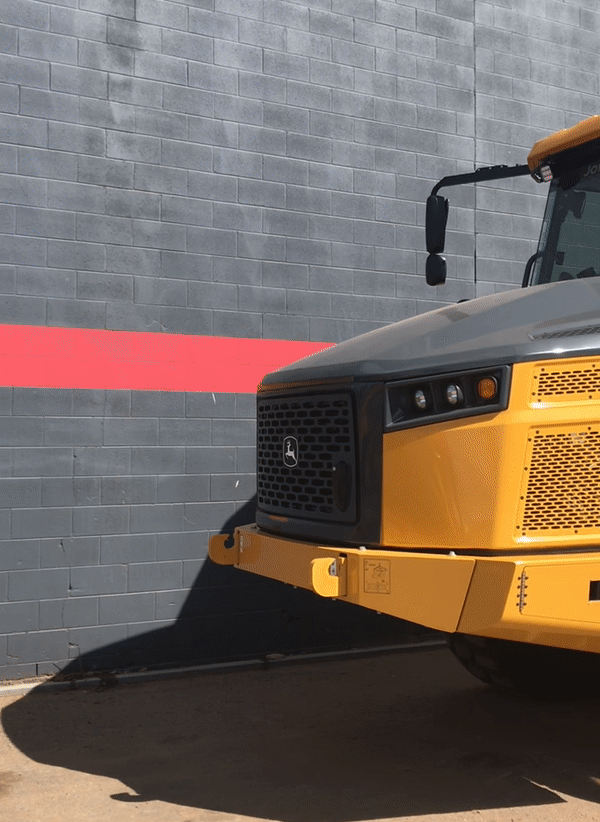 This means there are no more worries when trying to negotiate steep terrain, trying conditions and the most stringent of safety conscious of sites, just turn on this baby and let it do all your work while you relax in safety.
The John Deere ADT is more than just a tool for moving the earth.
With JD Link Monitoring, multiple Operators Pins and master Owners Pins this truck can be set up to suit a broad range of operators to best meet each sites' requirements.
Thanks again modern technology!
The Key Features:

Interaxle Differential Lock (IDL)

Hill Descent Control

Transmission retarder

Tyre Pressure Monitoring

Heaped capacity of 18.3 m³ with standard tailgate

Dump-height adjustment for powerlines and bridges

Ground Level Daily Checks and Tilt-able Cabin for improved runtime
To book this vehicle, use the RAM Equipment Online Hire Tool or for more information please contact 1300 726 000.