RAMRADE 14 tonne Cutter Crusher
Attachment in action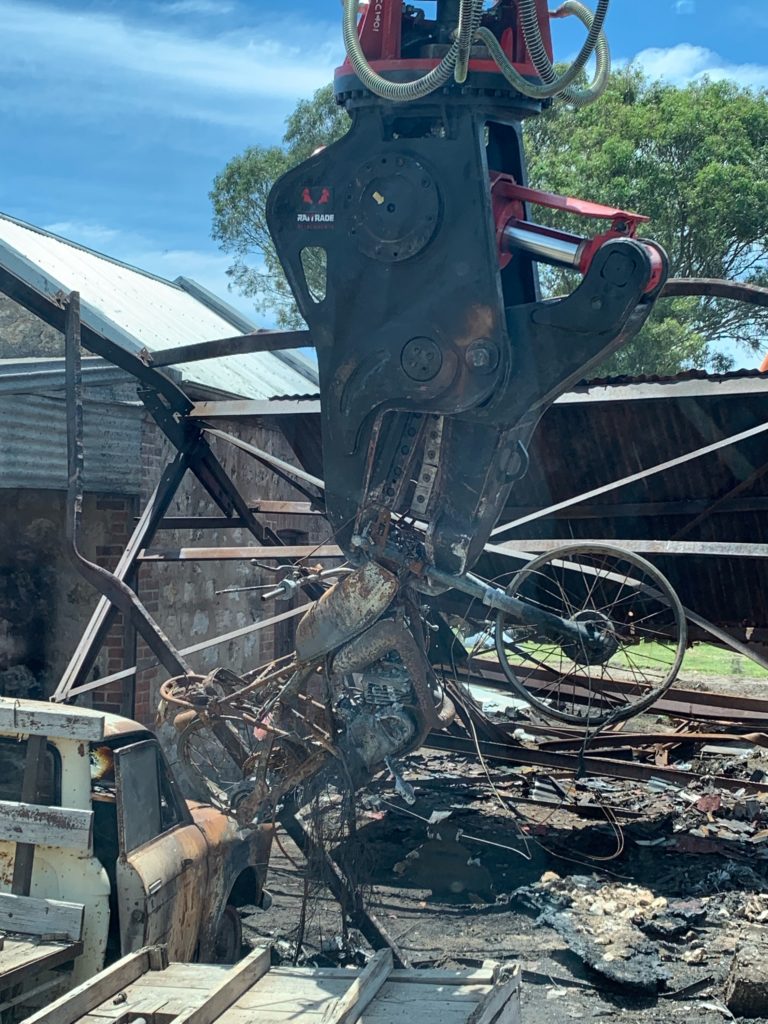 With the devastation of a structure fire, the property owners were looking for a swift solution to removal and reconstruction of a workshop and storage shed. Director of Spry Civil advised "RAM Equipment's Kobelco SK135, 14 tonne Excavator with RAMRADE, 14 tonne Cutter Crusher was the ideal package to cut through the twisted steel shed frame and pulverise the reinforced concrete footings. The rotating head of the cutter crusher allowed easy positioning of the metal blades to shear the steel frame and enabled precise & safe placement into stockpile. The cutting force of jaws and tooth design crushed thru the concrete and sliced through the steel reinforcement swiftly. This resulted in reduced demolition time, efficient recycling of steel and reduced waste disposal costs.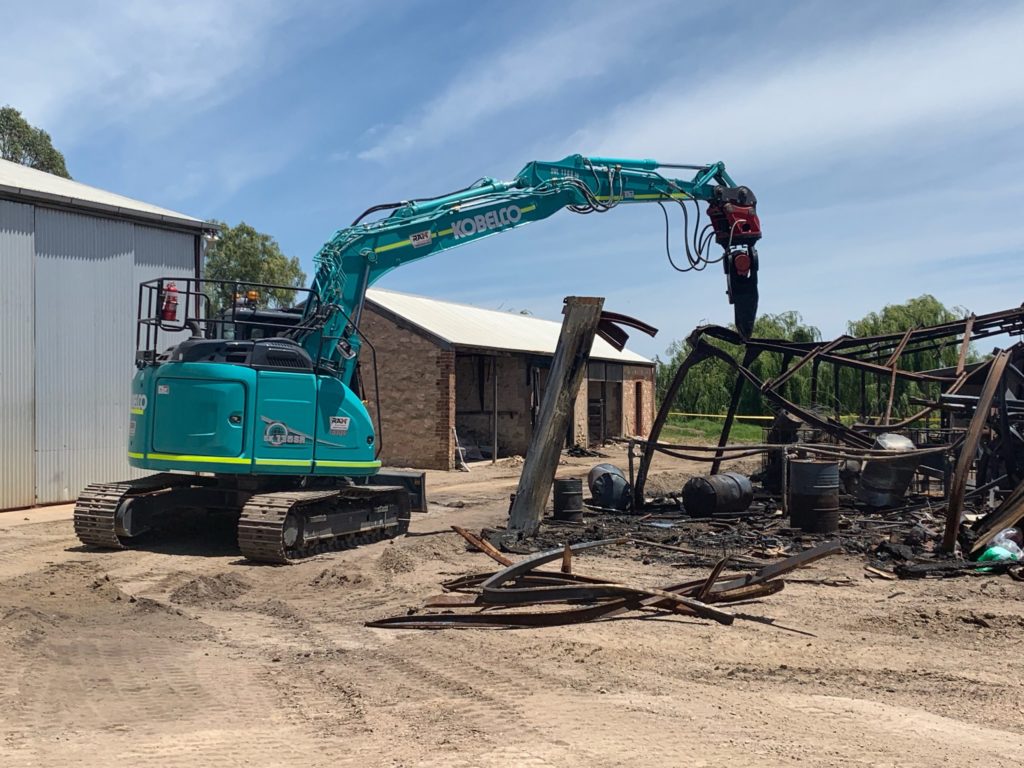 RAM Equipment – When it matters!