What is a Skid Steer?


Skid steers also known as compact track loaders (CTL) are a type of construction machines used on most construction sites. They are rigid, compact, and nimble machines to gracefully make their way around urban construction sites. Known as skid steers because of their steering mechanism, they are especially helpful where excavators are too tall or wide to fit. 
These machines have an excellent lifting capacity to load trucks. They are also handy to grade with a bucket, as well as specialised attachments for civil, demo, and farming. Using hydraulics to manoeuvre the lifting arm with pivots placed on the back of the skid steer.
The counterweight is set at the back of the machine to balance out when there is a load on the arm. Skid steers are volatile when they do not have an attachment as a ballast for the front. This causes the skid steer to buck, which rocks forward and backwards.
Types of Skid Steers

There are two main types of Skid Steers: Wheeled vs Tracked Skid Steers.
Wheeled skid steers typically operate on hard ground such as concrete, asphalt, grass, and dirt. Whereas a compact track loader as the name suggest, uses tracks for less than ideal terrain conditions like mud. Wheeled Skids typically boast a better lifting capacity over their tracked cousins.
The main reason for the better lifting capacity is because they typically work on better ground conditions. When a tracked skid steer operates on dirt, it is looser than a finished surface ultimately affecting the lifting capabilities.
At RAM Equipment we supply numerous skid steers which can be viewed by brand or by using other categories implemented into the navigation tab: 
Use the search bar on the RAM Equipment home page to easily access the machine and attachments you require.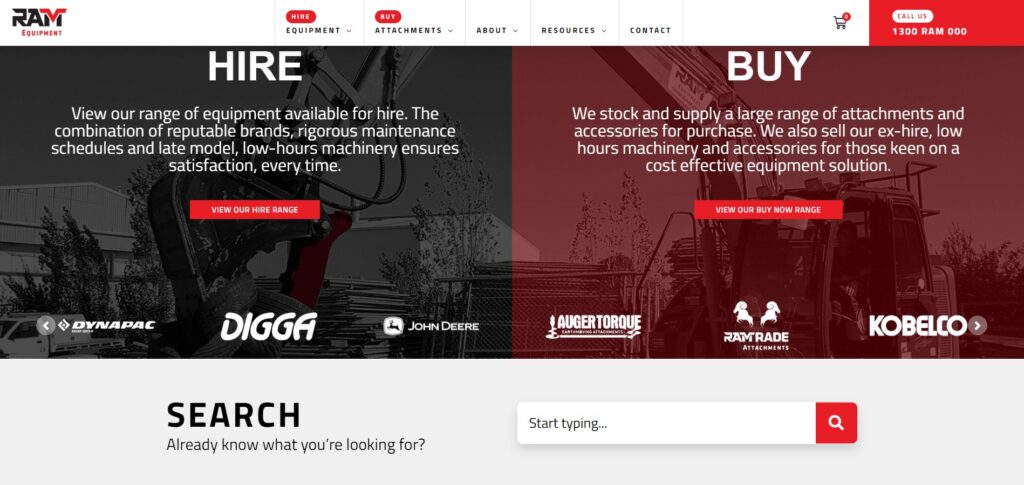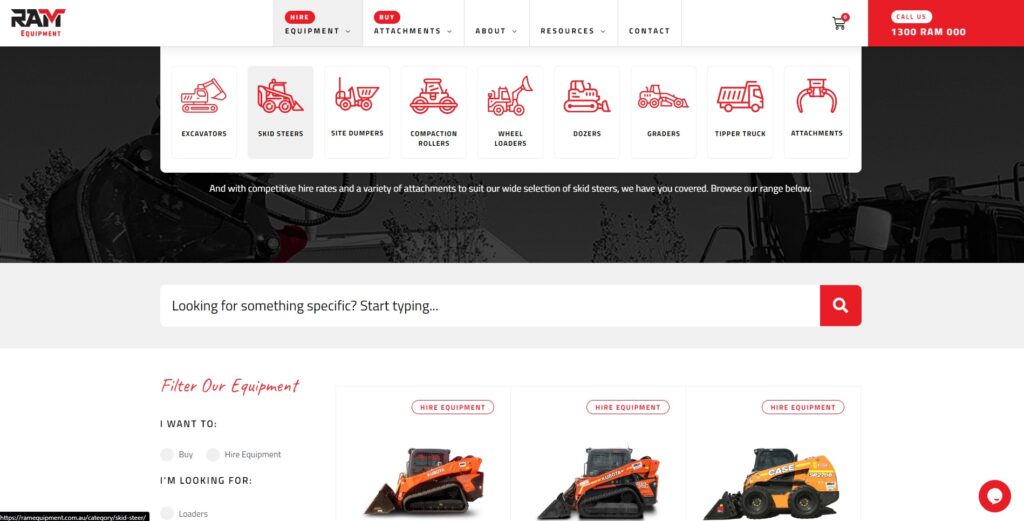 Otherwise browse by categories to find a hire.
Dry Hire a Skid Steer Today!
Call us on 1300 726 000 or enquire below