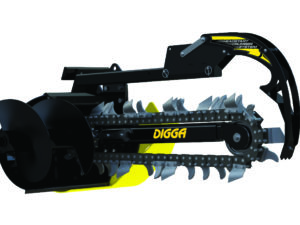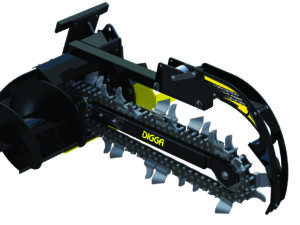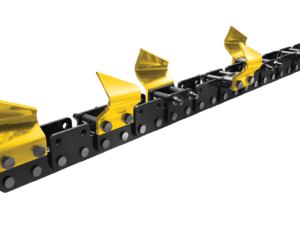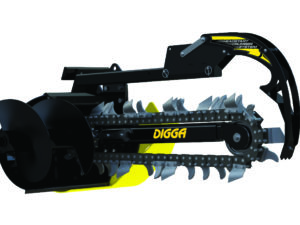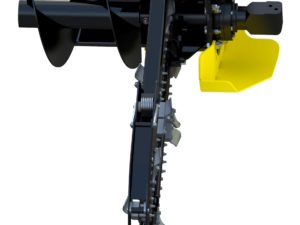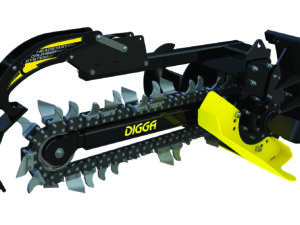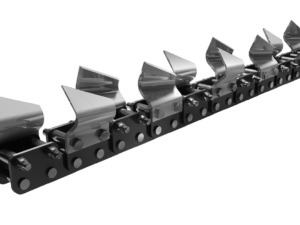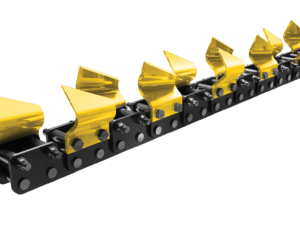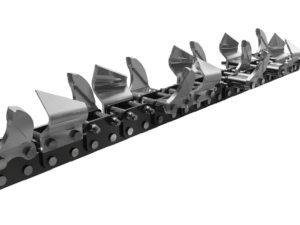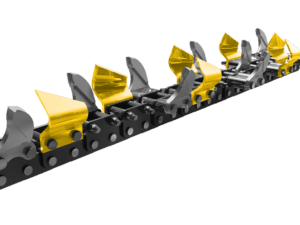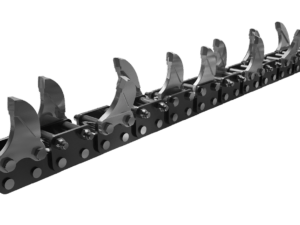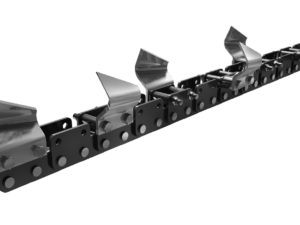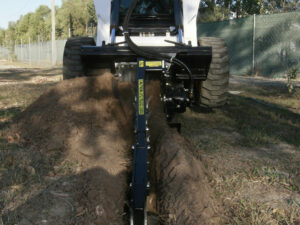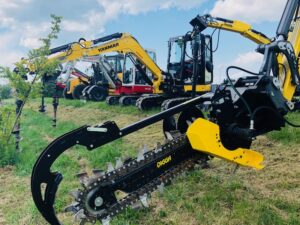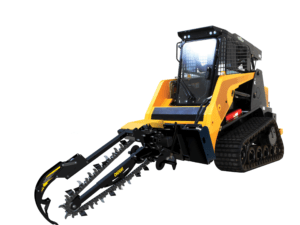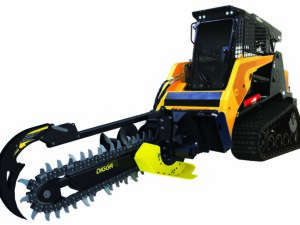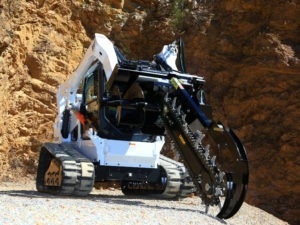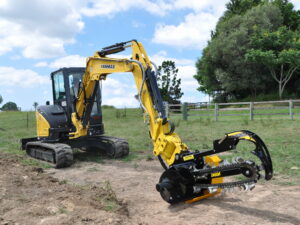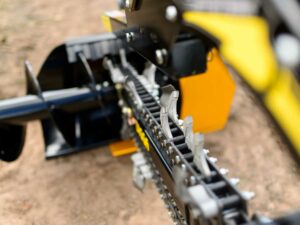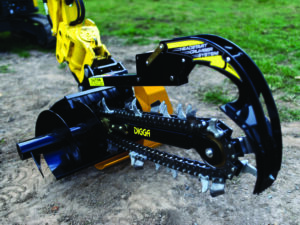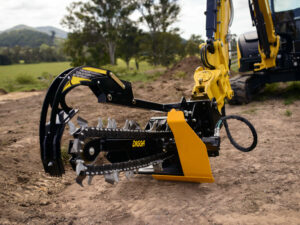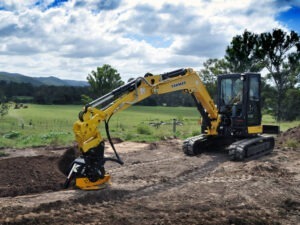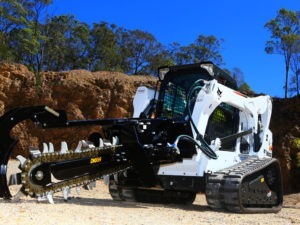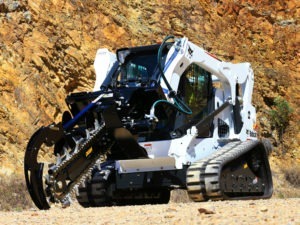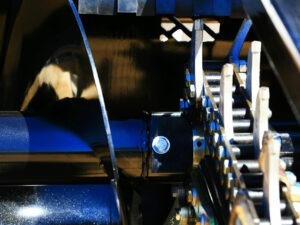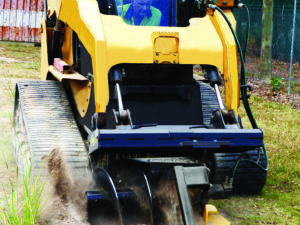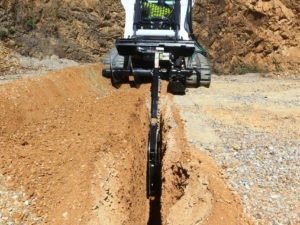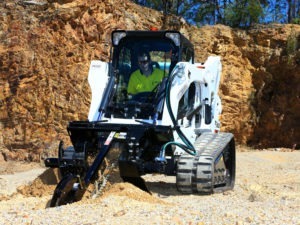 Digga Trenchers (Bigfoot Range 1.5 - 4.5 Tonne)
The Digga Bigfoot trencher range is suitable for machines up to 4.5 tonne and is ideal for pipe laying for irrigation, underground power, & communications, road repairs, general construction.
Head Start Crumber System
 Highly visible foot can be seen from the cab. No spotter required
Adjustable skid foot features 3 preset digging depths
Up to 900mm digging depth and 200mm digging width
3 different chain options - Earth, Combo, and Diggatac
Compact, yet powerful Australian Made planetary drive
Frame can be side shifted to dig close to permanent structures
Simply add this attachment to your cart to create an online order. Our team will then be in touch with confirmation of availability and to arrange for delivery. It's that easy.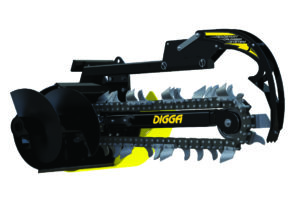 Note: pricing includes GST
Digga Bigfoot Trencher
The Digga Bigfoot Trencher features an adjustable depth skid foot, allowing you to control optimum ground clearance for the spoil auger. It comes with three preset depths: 600, 750 and 900mm.
In addition, the super heavy duty spring ensure the crumber stays engaged with the bottom of the trench for maximum spoil removal from start to finish. This allows you to start trenching with the crumber bard on the ground – no need to get out of your machine to drop the crumber to its working position!
What's more the skid foot can be seen from the cab, allowing you to see the trencher is in its corrects position. Digga's new foot design also feeds overburden back onto the chain, transferring it to the spoil auger for a cleaner clearer work side of the trench.
You can be guaranteed of quality and superior performance with our Anti-back Flex design. It prevents the chain links from flexing back in tough soil conditions.
Available in a number of different tooth configurations for trenching in soft ground, mixed grounds and even permafrost so you can get the job done no matter what environment you are in
Chains for all ground conditions
EARTH – Best used in soft ground like earth and clay
COMBINATION – Best used in dry, hard or medium ground conditions
TUNGSTEN – Best used in hard or frozen ground conditions and asphalt
Looking for something larger? Consider the Digga XD Bigfoot Trencher range suitable for skidsteers from 4.5 – 8 tonne.
Brands
Application
Availability
Bigfoot range

Cutting depth: up to 900mm
Cutting width: 100/150/200 mm
Foot depth presets: 600/750/900
Flow range (LPM): 50 – 95
Max pressure: 240 Bar @ 60 lpm
Max Flow: 95 lpm @ 200 bar
Max continuous power: 25 Kw (34hp)
Length (mm): 1,920
Horizontal height (mm): 668
Width (mm): 1,212
Weight (kg): 261
The RAM Difference – we do more, so you can too!
RAM Equipment is a specialised equipment hire company. Our dedicated team is committed to exceeding your expectations. As your efficient equipment solutions specialists, we will work closely with you to plan and execute your project, ensuring you have the most efficient machines for the job. We also have a wide range of attachments to suit.