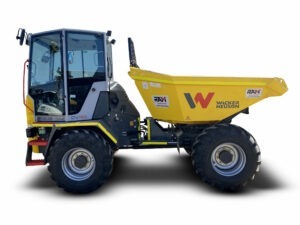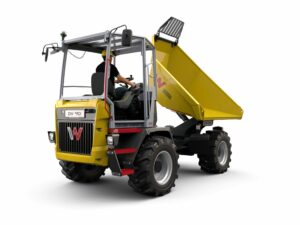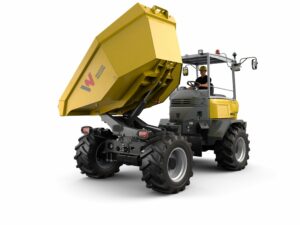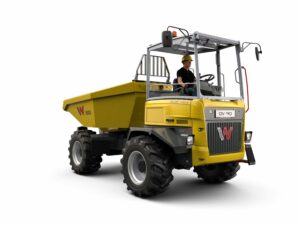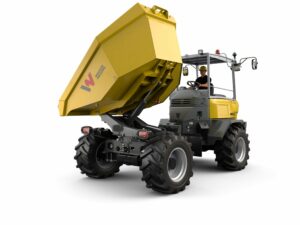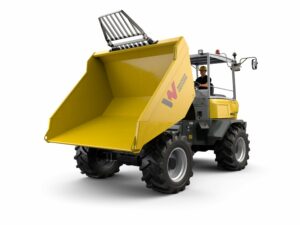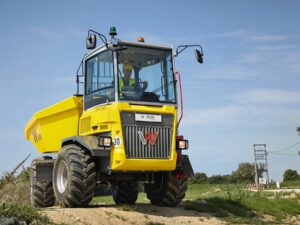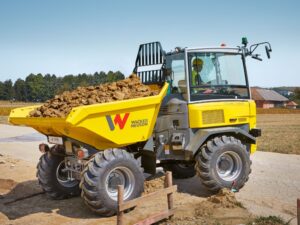 Wacker Neuson Swivel Site Dumper (9T)
The Wacker Neuson 9 tonne site dumper, provides increased visibility thanks to the swivel seat console allowing the operator to change their direction of travel.
Maximum payload 9,000 kg
High driving position
Very good gradeability
Optimal view for safety
Hydrostatic drive
180 swivel of operator console
Simply add the equipment and attachments you would like to hire to your cart. Our team will then be in touch with pricing, confirmation of availability and to arrange for delivery. It's that easy.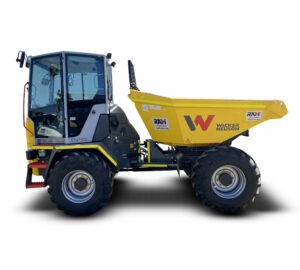 Note: pricing includes GST and a 1% environmental levy
Wacker Neuson 9 Tonne Site Dumper
With the seat swivel seat console, the Wacker Neuson 9 Tonne Site Dumper (DV90) allows the operator changes the line of sight and the forward direction of travel. Time-consuming turning and maneuvering is no longer necessary.
Ideal for small, cramped construction sites such as inner city areas, tunnels and busy roads, the Wacker Neuson 9 Tonne Site Dumper has a range of features that increases visibility and maneuverability. This includes a skip bin that can be moved in the direction of travel to the construction site.
It can load or unload material with a complete view of the loading area, whilst the 180 degree turn of the seat can rotate with full field of view – without having to turn the vehicle.
This allows the operator to always keep an eye on the work environment. Even a fully loaded skip no longer obstructs the view, because when the drive turns the console, the skip is behind him. The dual view dumper functions like a dump truck, but with terrain traction and better maneuverability.
Conveniently rotate from the driver's seat by simply unlocking the seat console and turning it around. All main functions, adjustable seat, steering wheel, joystick handle, throttle, brake pedal and muilti-function display rotate with the seat.
ABOUT WACKER NEUSON
Wacker Neuson's wheel dumpers can carry out any task even on the most difficult of terrains. State-of-the-art all-wheel drive and a practical understanding of the optimisation of the design processes are the basis of the robust and productive dumper technology from Wacker Neuson.
Looking for other site dumpers? Check out our other site dumpers we have available for hire.
Brands
Dimensions & Weight

Overall Length: 4,894 mm
Overall height: 3,384 mm
Overall Width: 2,420 mm
Operating Weight: 5,250 kg

Range

Maximum Safe Carrying Weight: 9,000 kg
Levelled Capacity: 3,300 L
Heaped Capacity: 4,350 L

Transport Method

Tilt Tray
The RAM Difference – we do more, so you can too!
RAM Equipment is a specialised equipment hire company. Our dedicated team is committed to exceeding your expectations. As your efficient equipment solutions specialists, we will work closely with you to plan and execute your project, ensuring you have the most efficient machines for the job. We also have a wide range of attachments to suit.