This week, RAM equipment took delivery of their 150th excavator as part of their growing fleet, a significant milestone for the SA owned and operated business.
A Kubota Excavator was received, inspected, badged and sent out to a local government council within 24 hours of delivery.
Kevin Grace, Managing Director of RAM Equipment said "We are proud to take possession of our 150th excavator to the fleet. In 2014, when we started RAM Equipment, we acquired seven machines. Six years later, we are continuing to build on our extensive fleet range to service and exceed client expectations.
"We take great pride in our fleet and ensure that our machines are serviced, inspected, maintained and cleaned to the highest standard in an environmental and sustainable way".
"Our goal is to continue partnering with and working to strengthen our relationships with defence, civil, earthmoving, mining, railway and pipe laying contractors in the South Australian market and beyond"  Kevin said.
RAM Equipment specializes in hiring and selling global branded machinery and their own branded attachments 'RAMRADE' nationally.
For more information please contact RAM Equipment on 1300 726 000.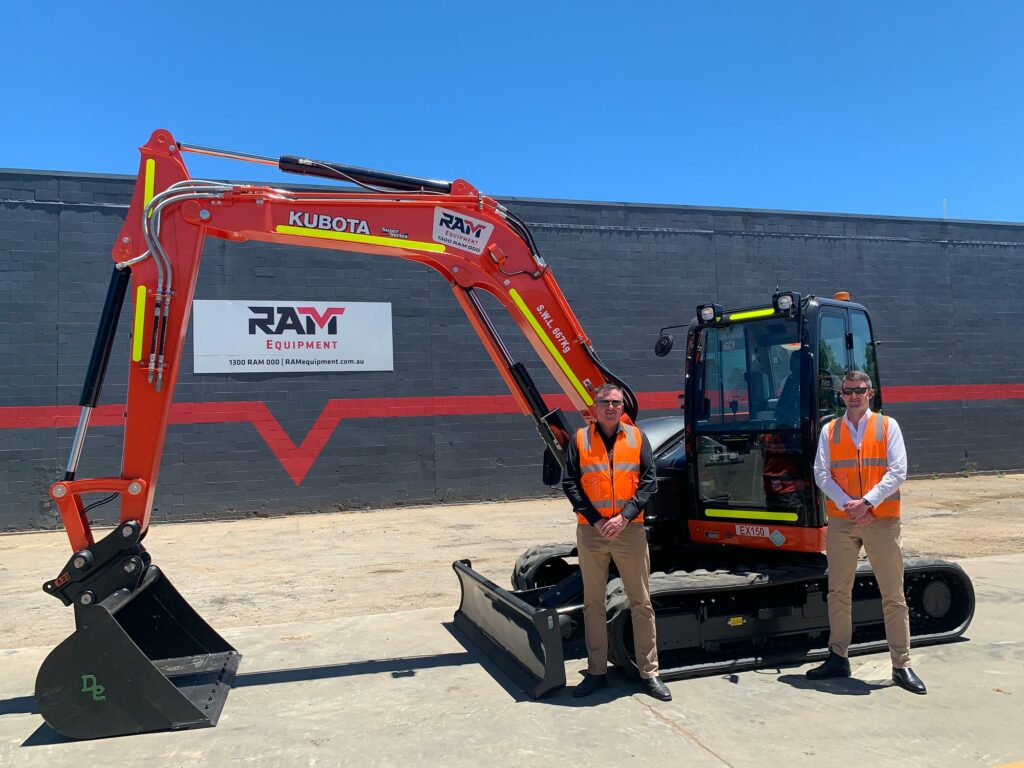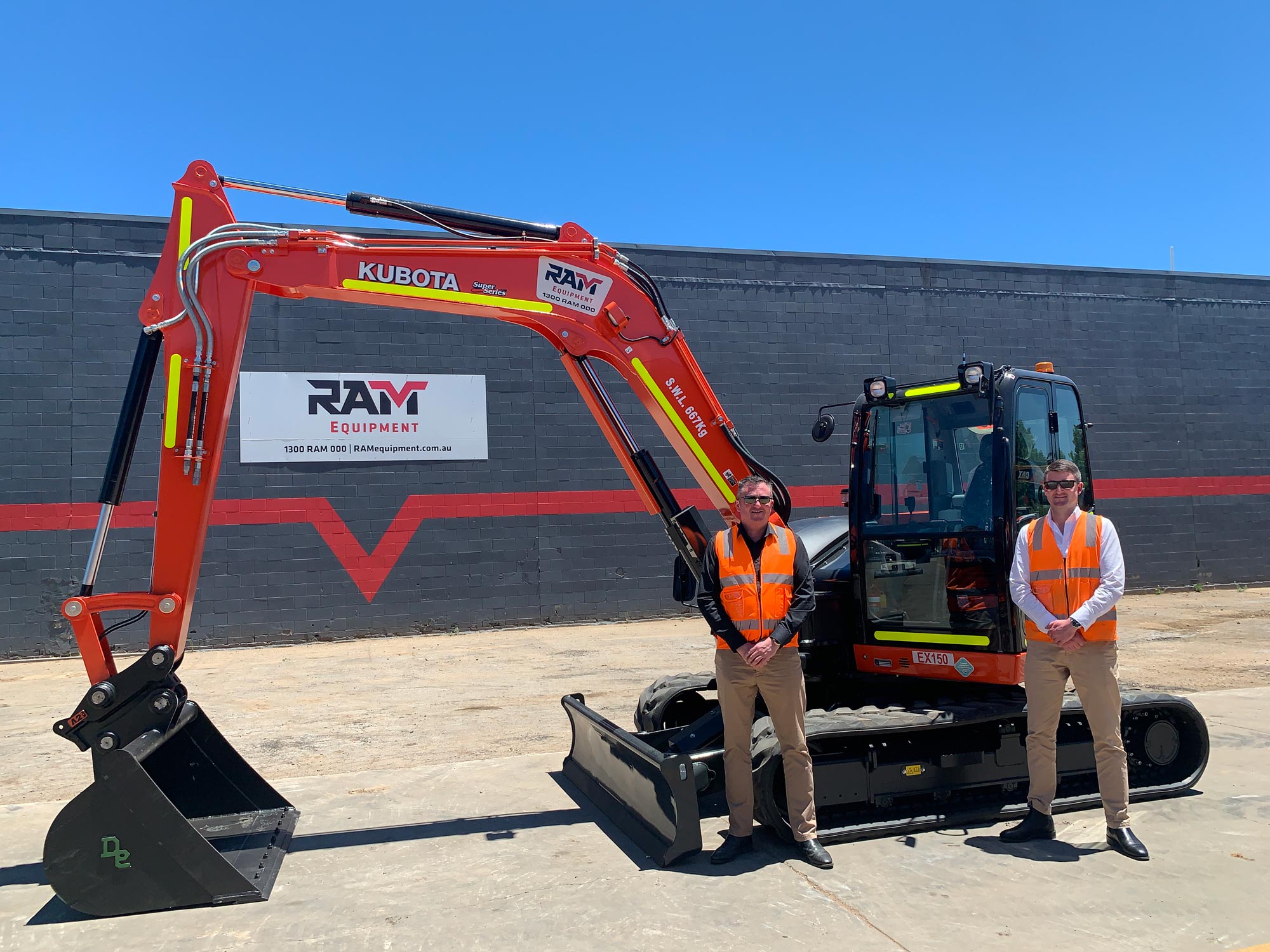 RAM Equipment are a proud South Australian business based in Richmond. The extensive range of equipment includes the latest technology and global leading brands. RAM machinery is carefully selected and tested to meet the most rigorous specifications and safety standards across industries, with all the added extras for maximum efficiency, operator comfort and safety. RAM ensure all equipment is low-hour, eco-friendly, affordable, and maintained to near new quality. RAMRADE attachments are an extension to the RAM Equipment fleet, offering hire and purchasing options which are optimised for excavator use.